Reunion Plans for 2014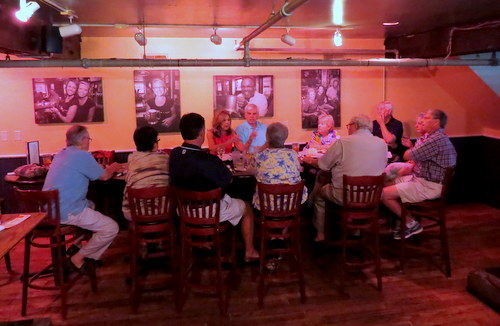 Committee Meeting
Aug. 3, 2014
Robert E. Lee High School Class of 1964
(Letter emailed to classmates May 22, 2014)
Dear Classmate,
It is with great pleasure that we ask you to join us in celebrating the 50th year of our graduation from Robert E. Lee High School.
Where: Stonewall Jackson Hotel
When: Friday-August 29~ Reception 7-10 PM (Light Refreshments/Cash Bar)
Saturday-August 30~Reunion Party 6-11 PM (Dinner-Dancing/Cash Bar)
Sunday-August 31~9 AM ($13.95 plus tax & gratuity payable to Hotel) Special Class Seating
Cost: $100/per person (Does not include Sunday Brunch)
The reunion will take place at the beautiful Stonewall Jackson Hotel & Conference Center which underwent a $21.1 million renovation and reopened in October 2005 as a full service luxury hotel and meeting facility. Located in the heart of downtown Staunton, this affords us a lovely gathering venue and access to shopping, dining, & attractions in historic downtown Staunton. The hotel has set aside a block of rooms at the reduced rate of $129/plus tax per night for our reunion. A $4.00 per day parking fee is not included. To get this rate, please mention our reunion when you make reservations. Phone: 540-885-4848 or toll free 866-880-0024. Reservations for this event cannot be made online. You can view information about the hotel at www.StonewallJacksonHotel.com. Some rooms are still available.
As you may know, Staunton is now home to the Blackfriars Playhouse, a re-creation of one of Elizabethan London's most famous theaters. It is located adjacent to the hotel and information can be found at www.ascstaunton.com .
For a complete guide to historic downtown Staunton, visit www.stauntondowntown.org .
Finally, remember to visit our class website and facebook page. Deane Dozier is our webmaster and designer and the website is www.leehighclassof64.com . Classmate notes can be reviewed by entering user name: classmate and password: leemen. The facebook page is Lee High Class of 64.
We hope that you will be able to join us. Please complete the form attached to the email sent on May 22, 2014, or download the form HERE and mail to:
Bill & Jo Viglione
4416 Redwood Lane
Earlysville, Va 22936
Your Reunion Committee:
Bill & Jo (Gibson) Viglione, (Co-Chair), Charlie & Carolyn (Weaver) Temple, (Co-Chair), Charlie Bishop, Carolyn (Mitchell) Brown, Barbara (Henry) Corbin, Deane Dozier, Jody Grogan, Jim Goodloe, Jay Hanger, Sondra (Jones) Shaner, Frances (Lessley) Gough, Dick Bell, Anne (Meckstroth) Menter, Kay (Atkins) Parker, Donna VanFossen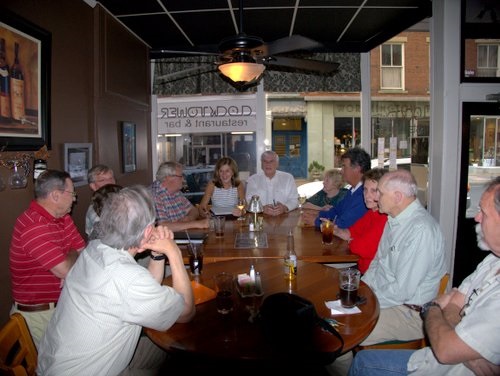 Committee Meeting
May 20, 2014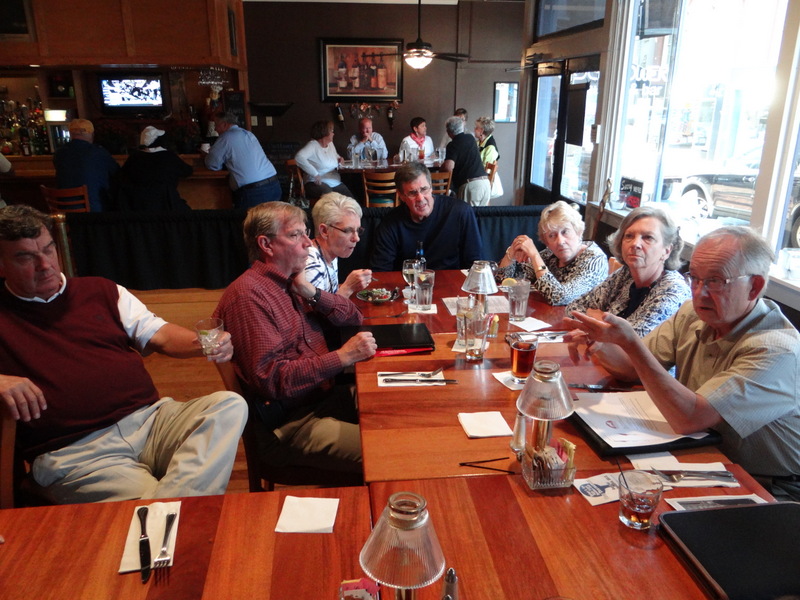 Committee Meeting
Sept. 17, 2013
Letter to Classmates from Nov. 5, 2013
Hello Classmates!!
It's official-we have signed a contract with the Stonewall Jackson Hotel for our 50th Class Reunion in 2014
August 29-31, 2014
Stonewall Jackson Hotel:
Friday Night Reception
Saturday Night Dinner
Rooms have been reserved for classmates at $129.00/night. To receive the reduced rate you must call the hotel and tell them you are with Robert E.. Lee Class of 1964 Reunion. We have a limited number available at this rate so act early. Note that it is a holiday weekend so rooms may go quickly. To reserve your room you can call: 540-885-4848 or toll free at 877-880-0024.
Further details will follow. Please feel free to Contact me or Carolyn with any questions.
Jo Gibson Viglione
Carolyn Weaver Temple
Chairs